Worn, chipped, or stained teeth can make you feel self-conscious and cause you to avoid smiling with friends or sharing your feelings.
Our dentists are masters at creating porcelain veneers to mask those cosmetic imperfections and reveal a more beautiful, symmetrical smile.
We can even give you a digital preview of your new smile. Discover what's possible at Advanced Dentistry of Blakeney in Charlotte, NC.
Porcelain Veneers Can Dramatically Enhance Your Smile
A Versatile Treatment

Veneers are porcelain shells that can be used to conceal a wide range of tooth problems, including chips, cracks, misalignment, and stubborn stains. The treatment is often included in smile makeover plans.
Natural-Looking Results
At Advanced Dentistry of Blakeney in Charlotte, NC, we craft our veneers from high-quality dental porcelain. This sophisticated material mimics the properties of natural tooth enamel so that dental veneers blend seamlessly with your smile.
Strong & Durable
While the porcelain shells are incredibly thin, they are also remarkably strong. With proper care, your veneers can last 10 years or more without fracturing or staining.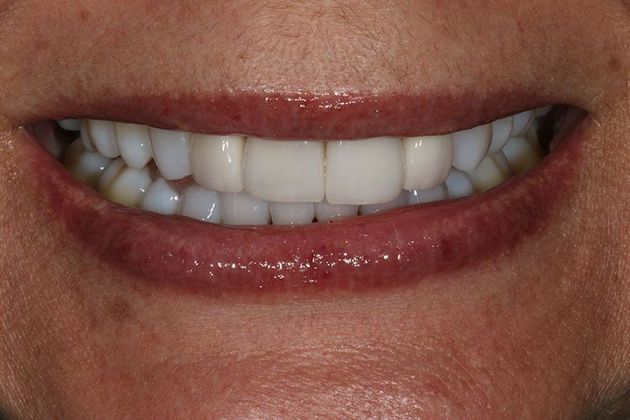 Before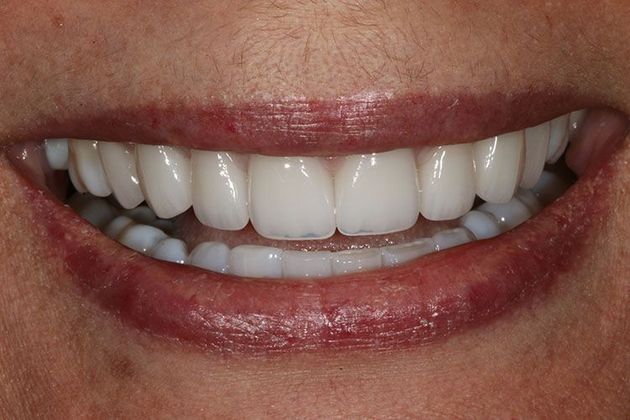 After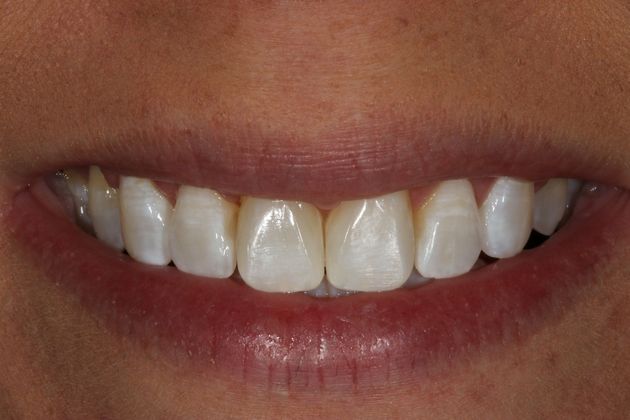 Before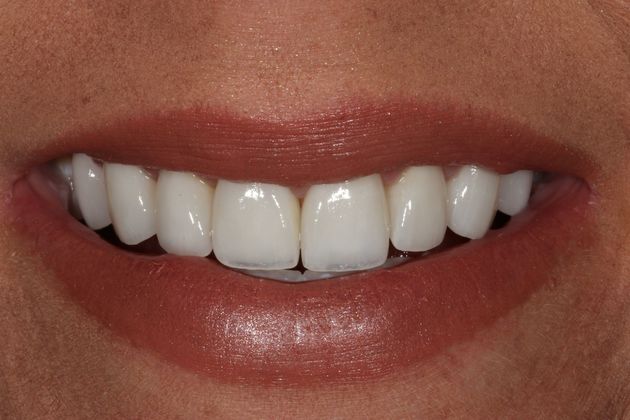 After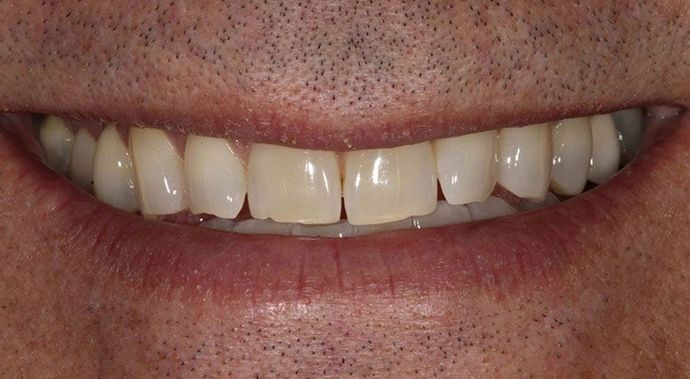 Before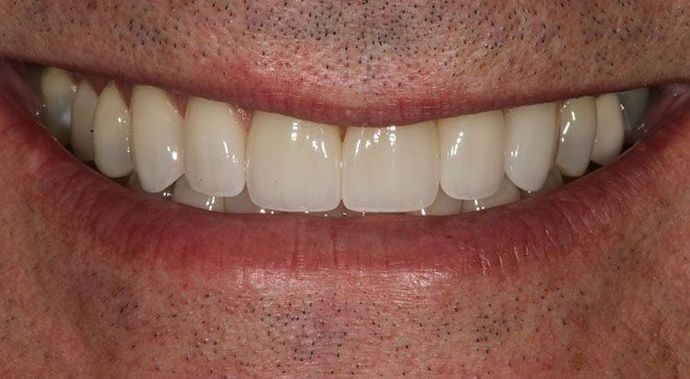 After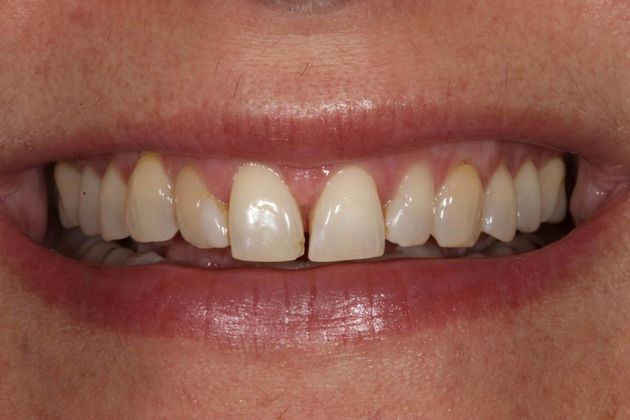 Before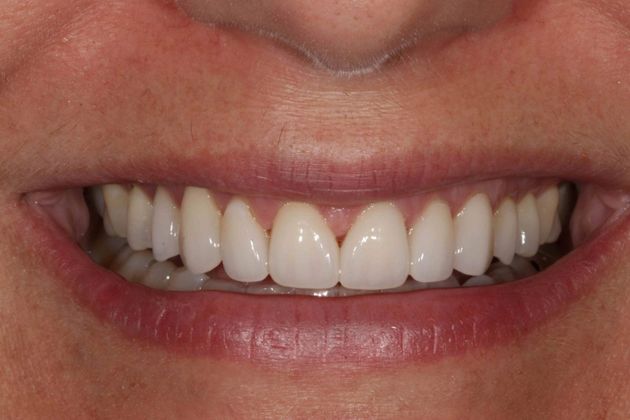 After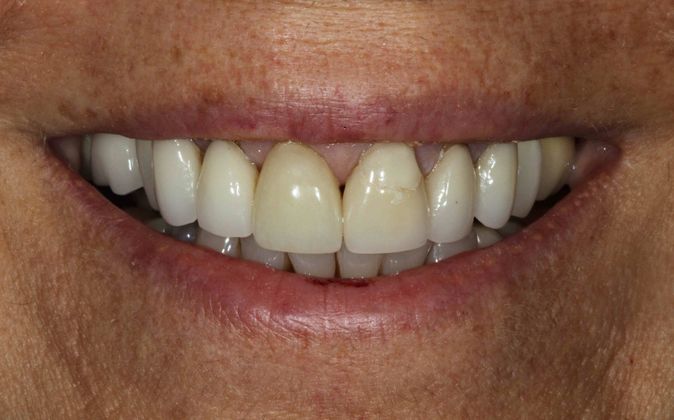 Before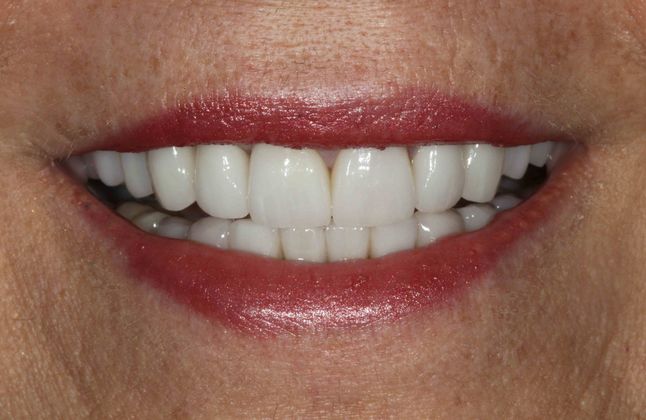 After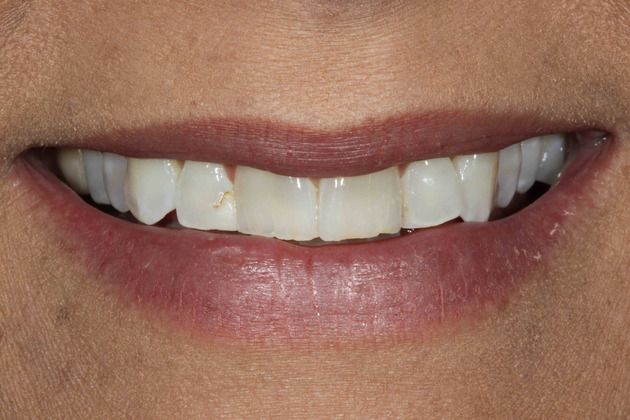 Before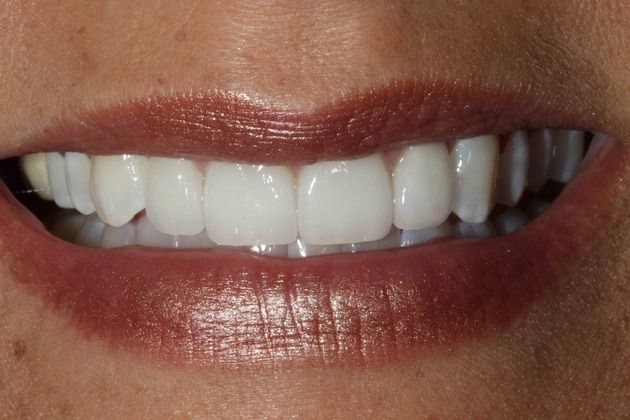 After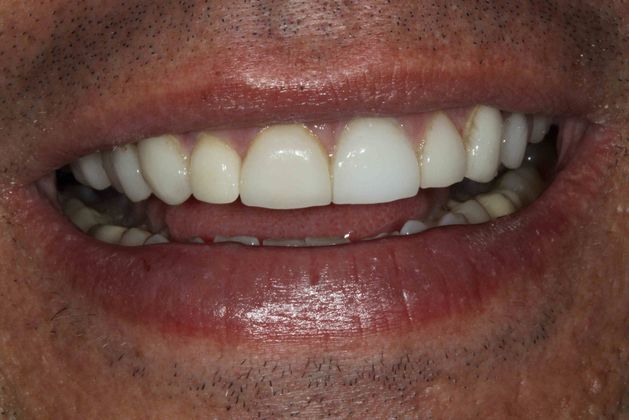 Before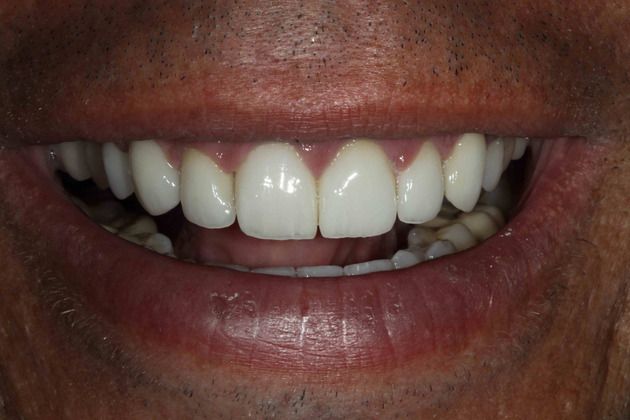 After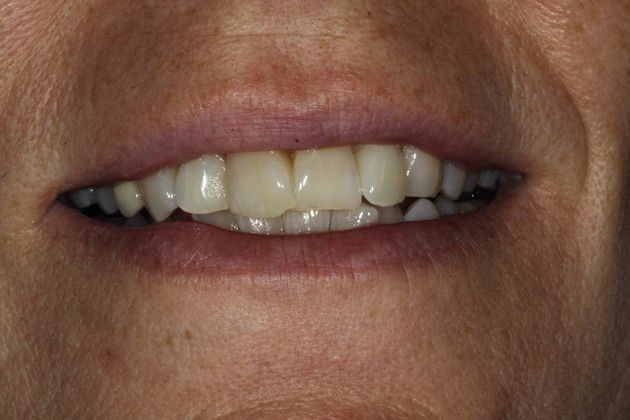 Before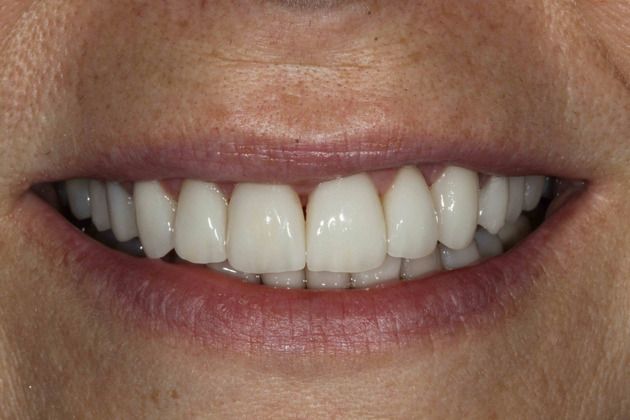 After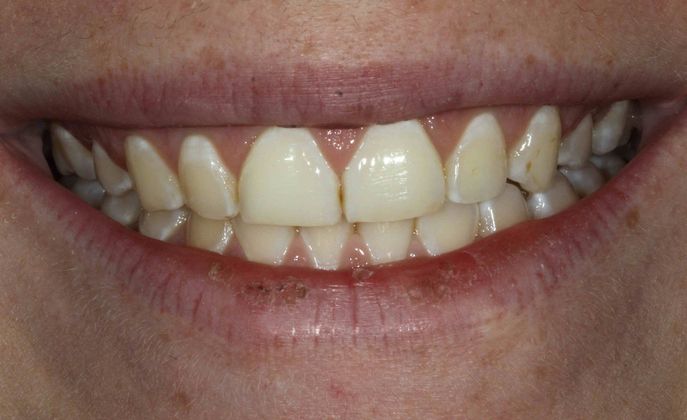 Before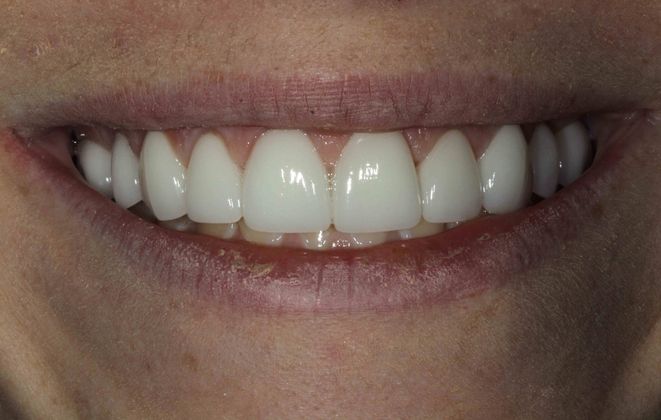 After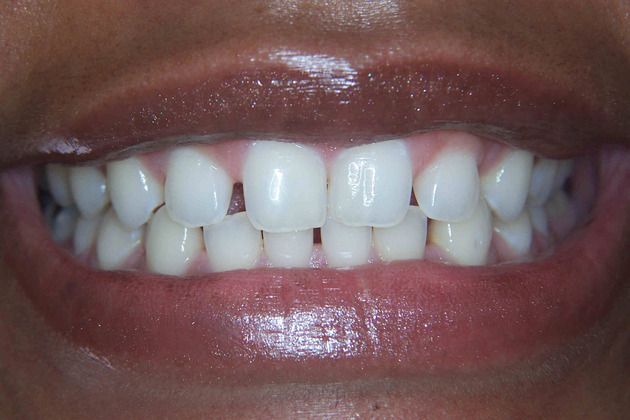 Before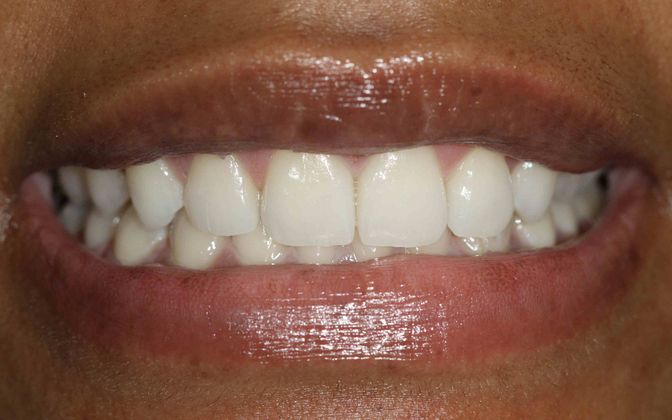 After
Advanced Dentistry of Blakeney
Dr. John M. Pinnix IV and Dr. George A. Betancourt are cosmetic dentists who are proud to provide stunning, natural-looking porcelain veneers for patients in Charlotte, Ballantyne, Gastonia, and surrounding communities. With a range of state-of-the-art dental technologies and advanced materials, our team can design a treatment plan that elevates every aspect of your smile, from the look of each tooth to the overall symmetry.
Schedule your veneers consultation at Advanced Dentistry of Blakeney in Charlotte, NC, by contacting us online or calling:
Watch how veneers are placed onto a tooth...
Patients from Charlotte, Ballantyne, Gastonia, and throughout North Carolina trust us with their smiles...
"I Have Had an Amazing Experience!"
"I have had an amazing experience at Advanced Dentistry of Blakeney! Dr. Pinnix and his team have gone above and beyond to give me my most confident smile. They give quality care with amazing results, and all of the staff are very personable and will put you at ease! I definitely recommend this team!"

Allison Armstrong
If You Are Unhappy with Your Smile,
You Are Not Alone...
What Will My Smile Look Like?
We Can Show You
Do you get a little tongue-tied trying to describe just what you want in your smile? Are you worried your dentist misunderstood what you said?
These are legitimate concerns. We address them with state-of-the-art digital technology that creates a 3-D simulation of your transformed smile that you can preview. Before we even touch a tooth, you can tell us if we are on the right track or point out any changes you want.
The simulation is created after a thorough aesthetic analysis of your teeth and face using a 3-D facial scan, a 3-D intraoral scan, and other tools that capture your facial features and guide the fabrication of your veneers.
This sophisticated technology allows us to design the shape of each tooth and fully customize your smile to fit your facial features and expectations.
Veneers Can Enhance Teeth
Affected By a Number of Imperfections
But am I a good candidate for veneers?
Patients with Good Oral Health
Typically Qualify for Porcelain Veneers
Do You Have Sufficient Enamel?
Because the veneer process requires that we remove a small amount of enamel from each treated tooth, we will check the condition of your teeth before recommending this treatment.
Do You Grind Your Teeth?
Grinding or clenching your teeth can damage your veneers. For some patients with bruxism, a mouthguard can restore their candidacy for porcelain veneers.
Ready to Find out
If You Are a Candidate?
Porcelain veneers conceal tooth flaws so you can feel confident about your smile. Get started today by calling:
Veneers Offer Superior Results
Compared to Simpler Procedures
If you are concerned about the cost of veneers, there are several alternatives that are less expensive. For certain cosmetic issues, Drs. Pinnix and Betancourt can achieve similar results with dental bonding.
However, dental bonding can't match the natural-looking and comprehensive effects of treatment with veneers. In addition to masking flaws, the advanced dental porcelain mimics the properties of natural teeth for stunning results.
Our practice uses the latest materials to produce beautiful results...
Beautiful Smiles Start with High-End Materials
Beauty & Durability
Veneers can last for 10 years or longer with proper care, so when you are looking to transform your smile, it pays to be selective about the dental materials that will be used. Drs. Pinnix and Betancourt only use the highest quality materials, including state-of-the-art IPS e.max and IPS Empress porcelain.
IPS Empress Veneers
IPS Empress veneers are crafted from a leucite-reinforced ceramic that is valued for its exceptional aesthetic results. It is available in a wide range of shades and layering options to create a natural-looking smile. Dental veneers created from this top-tier composite look natural in any lighting and from any angle. The material also has impressive durability. Many consider IPS Empress the ultimate benchmark for highly esthetic pressed porcelain veneers.
IPS e.max Veneers
IPS e.max veneers are made of lithium disilicate glass ceramic (a high-strength ceramic material) for twice the strength of Empress veneers. At the same time, e.max offers superior aesthetics and a precise fit. e.max is available in a wide selection of opacities and shades, allowing our dentists to carefully match veneers to your preferred color for a natural-looking result.
So what happens during dental veneers treatment?
You Can Transform Your Smile
In Just a Few Weeks
Nervous in the dental chair? We offer sedation so you can sit back and relax.
About one to two weeks later, you can return to our practice to receive your dental veneers.
Second Visit
A 5-Star Review
from a Local Patient
"Top line service with the best tools and technology. Add in the great personnel and Advanced Dentistry is a no brainer!! 5 Stars across the Board!"

Bryant S.
But can I afford veneers?
Understanding the Cost
of Porcelain Veneers
Veneers can range in cost from several hundred to a few thousand dollars per tooth. Why the wide range in costs?
Many factors impact the cost of porcelain veneers, including the materials used, the number of veneers placed, and the experience of your dentist.
During a consultation, Drs. Pinnix and Betancourt will evaluate your oral health and provide a cost estimate so you can budget accordingly. To make care more manageable, Advanced Dentistry of Blakeney accepts CareCredit®, Citi® Health Card, and Wells Fargo Health Advantage® card financing.
Our dentists invite you to take a closer look at the three most important cost factors...
We want every patient to experience a beautiful smile...
Curious about your other tooth enhancement options?
"My Results Were Perfect!"
"Could not have been more pleased with all the services I received from Dr. John Pinnix and his staff both professional and technical. Everyone interacted with me in a warm professional manner through some challenging times. My results were perfect. Awesome care!"
Cindy Boyson