Going to the dentist can feel like a nightmare for some patients. But if you put off dental care, you may develop serious health conditions.
Dr. John M. Pinnix IV and Dr. George A. Betancourt help you get the treatment you need without stress with sedation dentistry.
Imagine a positive experience with dental care at our Charlotte, NC, practice...
If you have a phobia of the dentist's office,
know you are not alone...
Is sedation just for nervous patients?
Sedation Can Ease a Number of Problems...
Fear of Dental Procedures
If you experience dental phobia or anxiety, sedation dentistry can help you relax and receive the treatments you need.
Difficulty with Local Anesthesia
If you have had trouble getting numb with a local anesthetic, dental sedation may make your procedure more comfortable.
Sensitive Gag Reflex
Some patients have more sensitive or overactive gag reflexes. Dental sedation can minimize this natural response to make treatment less stressful.
Low Pain Tolerance
Sedatives are designed to dull your sensory perception and can be used in conjunction with local anesthesia to improve your physical comfort.
Trouble Sitting Still
If you suffer from arthritis or another condition that makes it difficult to sit for long periods, sedation can provide comfort throughout treatment.
Overcome the Obstacles
Standing in Your Way
​For many patients, dental anxiety stems from a bad experience at the dentist in their past. Undergoing treatment with sedation can replace these traumatic memories with more positive ones and help you begin to overcome your fear of treatment.

In other cases, patients are nervous about visiting the dentist because they are more prone to physical discomfort or have trouble undergoing lengthy procedures. With sedation, we can fully rehabilitate your smile while you sit back in optimal comfort and relaxation. No case is too complex. Drs. Pinnix and Betancourt can help you restore your oral health and build a better relationship with dentistry. Schedule an appointment at our Charlotte, NC, practice online, or by calling:
"They literally work at making my anxiety go away"
Wonderful!! They took such good care of me and I have had WAY too many bad experiences to count that were horrible with dentists. I was petrified and postponed my visit much longer than I should have. I'm not that way any more.... thank you!!
View on Google
I cannot heap enough praise on this dental practice! For no good reason I have high anxiety when visiting the dentist and have never ever received such good care and understanding as I have had at this facility! They literally work at making my anxiety go away and at the end I always leave wondering why I was so nervous in the first place! I highly recommend!!!!
View on Google
Sedation can be administered in three ways...
Different Levels for Different Needs
Light
Nitrous oxide and oral conscious sedatives can offer a very light level of sedation. Under this level of influence, you will be awake and responsive during treatment but much more relaxed than normal.
Moderate
Moderate conscious sedation can be achieved through a higher dose of oral sedatives or a small injection. You will also be able to communicate but have a reduced awareness of your surroundings and may not remember much of the procedure afterward.
Deep
Deep sedation is typically achieved with an IV drip. This level will produce a state of unconsciousness or semi-consciousness. Deep sedation can potentially affect your airways so may supply you with an oxygen mask to assist your breathing. Patients will have no memory of the procedure once the effects wear off.
General Anesthesia
The deepest level of sedation comes with general anesthesia. It is administered intravenously and induces a deep state of unconsciousness.
How safe is sedation dentistry?
You Are in Good Hands
with Our Trained Professionals
Dr. Pinnix and Dr. Betancourt have both received additional training to ensure they can provide safe and effective sedation dentistry. In fact, Dr. Betancourt is one of the 1.5 percent of dentists in the state licensed to provide intravenous sedation. Our advanced training is one of the many ways we are committed to your comfort.

Throughout your visit, our experienced dental team will monitor your vital signs as you undergo attentive care that will make you feel like you're at a spa. We will ensure you are receiving the proper dose of sedatives and your body is reacting normally. In some cases, treatment can actually be safer with dental sedation. Nervous or sensitive patients are prone to movement or involuntary reactions which can lead to oral trauma during your procedure. When you are relaxed and still, we can do our job more effectively and prevent unnecessary complications.
Send us a message online if you a ready to schedule your appointment. Or give our Charlotte, office a call at:
My visit was awesome. The staff was very friendly. Dr. Betacourt was awesome and very caring. I was afraid of going to the dentist, but after going to Advance Dentistry a lot of my fears are now gone.

Thema P.
Listen to What Our Doctors Have To Say...
Which option is right for me?
​Nitrous Oxide Candidates
A light level of sedation, administered in the form of nitrous oxide can be used in patients of all ages. It is considered one of the safest options and rarely causes longterm side effects. However, while most patients can receive nitrous oxide, it is not for everyone. We do not recommend nitrous oxide for patients who are pregnant or take certain medications that can react poorly with the gas. It is also not for those who suffer from heart failure or COPD (Chronic Obstructive Pulmonary Disease).
​Oral Sedation Candidates
Oral sedation may also be a good option for patients undergoing longer procedures such as dental crowns, dental implant surgery, or a root canal, who need to achieve a deeper level of relaxation.

While oral medications are considered a conservative and safe option for most patients, there are some conditions that can affect your candidacy. You may not qualify if you are pregnant, have a respiratory condition, or have allergies to benzodiazepines. Talk to our Charlotte dentists about your medical history to make sure oral sedation is safe for you.
​IV Sedation Candidates
We typically recommend IV sedation for patients undergoing more complex procedures such as oral surgery. IV sedation is particularly useful for patients who suffer from conditions that affect movement, (such as cerebral palsy or Parkinson's disease). While this is a suitable option for many patients, there are factors that increase your risks such as pregnancy, thyroid disorders, uncontrolled diabetes, and liver disease. We will go over your candidacy with you during your consultation to determine if this option is most beneficial for your needs.
General Anesthesia Candidates
General anesthesia carries higher risks than alternative options and tends to be used more sparingly, such as in cases of special needs patients or dental emergencies. While typically not the first method to be considered, general anesthesia can be an option for pediatric patients with an extreme fear of the dentist. You may be a good candidate for general anesthesia if you are allergic to the category of medications used in other sedatives, or local anesthetic. You may not qualify if you are pregnant or have cardiac or respiratory disease, in which case we can recommend another option.
Your Safety Is Our Priority
​When you arrive for a consultation at our Charlotte, NC, practice we will thoroughly assess your medical history to determine if you are a good candidate for sedation dentistry. We strive to build a trusting relationship with all our patients so we can better care for your needs. It is important to know, that you are in a safe and judgment-free space at our office, and that honest communication will help us ensure your safety.
Drs. Pinnix and Betancourt have years of experience in dentistry and can help you find a treatment option with minimal risks and maximum effectiveness. Contact our dental practice today to learn what kind of sedition can work for you. Reach our Charlotte office
online
, or by calling:
If I could give 10 stars I would! The best dentist and staff there is, always makes me feel comfortable and at ease!

-Curt Cannaday
Sedation Dentistry Treatment Timeline
Here is what you can expect when you undergo dental treatment at our Charlotte practice with the use of sedation.
Explore the dramatic results we can achieve with sedation...
Recovery from Sedation Dentistry
Recovery is different for every patient of our Charlotte, practice but is generally dependent on the method of sedation.
Nitrous oxide wears off quickly, usually around 15 minutes after we remove the gas mask. You will likely feel back to normal before you leave the office.

Oral sedation takes longer to leave your system than nitrous oxide. For your safety, you will need to find a ride to and from your dental appointment as you may feel groggy or sleepy for a while after your procedure. You should also find a family member or friend who can stay with you for a few hours after your procedure while you have impaired motor skills.

The medications used in IV sedation and general anesthesia take the longest amount of time to wear off. It can take up to 24 hours to completely leave your system, meaning you should expect to take it easy for at least a day after your procedure.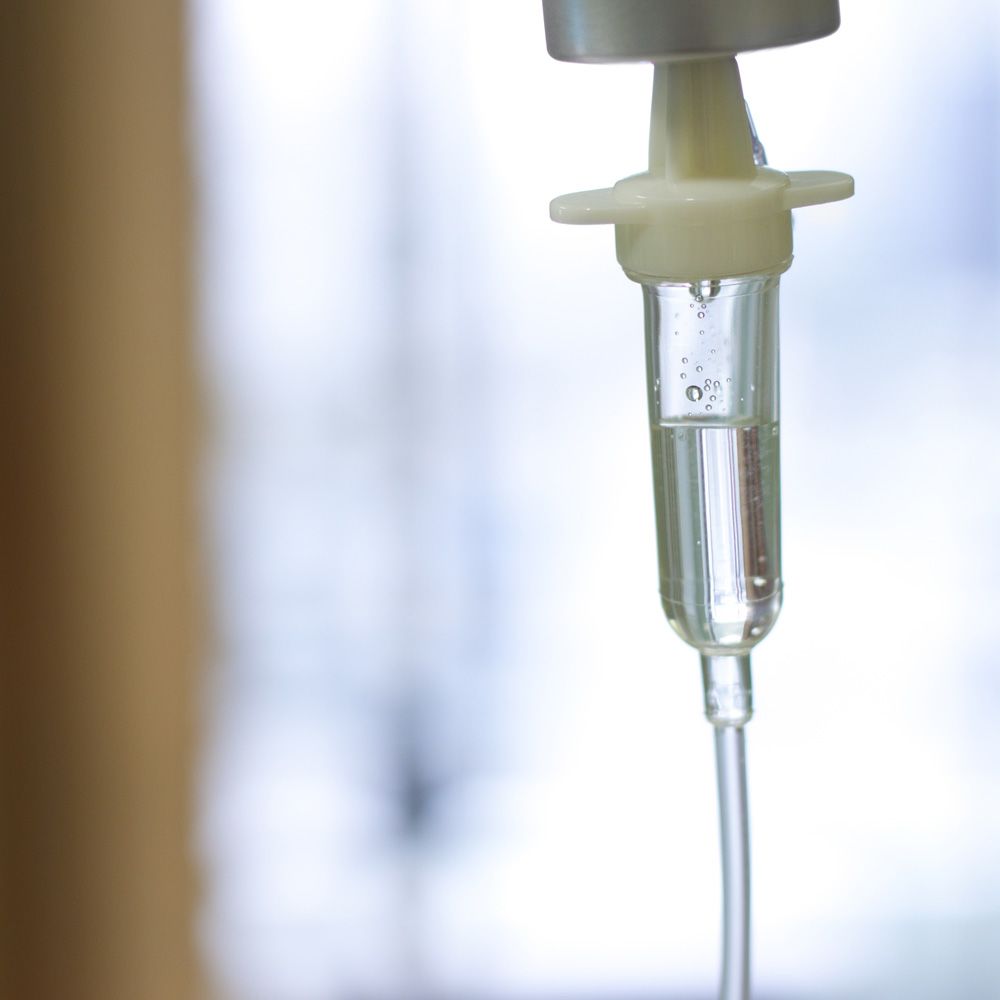 Some of the dental sedation options at our Charlotte, NC, practice carry lower risks than others. While we only use methods where the benefits outweigh the risks, it is important to be aware of complications that can potentially occur.
The side effects lower levels of sedation typically fade within a few hours, and can include:
Feelings of euphoria
Feeling warm or overheated
Numbness in the mouth or extremities
Nausea
Sleepiness
Headache
IV sedation and general anesthesia are considered riskier due to potential longterm side effects. While these are rare, they include:
Nausea
Vomiting
Muscle ache
Breathing Problems
Cognitive Dysfunction
Malignant hyperthermia
My Fears and Pain Were Taken Care of...
"I have an unrealistic fear of Dentists... I had put off going to the dentist for so long, until I had no option due to pain from a broken tooth... The day of the appointment, the staff was, helpful and friendly, there was very little wait time, and minimal pain, they were able to give me several treatment options, with clear costs. In other words most my fears and pain were taken care of by a kind and professional staff and I will not be afraid to make my next appointment."

Linda T.
The Cost of Dental Sedation
While sedation does add to the total cost of your dental care, treatment can help many patients save money in the long run. Postponing necessary dentistry can lead to serious oral health conditions, that are much more costly to treat than routine and preventative care. Meanwhile, we can often complete your treatment faster with dental sedation saving you the cost of multiple office visits.
If you do not have insurance or your plan doesn't cover dental sedation, we offer several options to help make treatment more affordable. Our Charlotte, NC, practice is happy to accept financing through CareCredit® and Citi® Health, as well as personal lines of credit.
Call for an Estimate Today
During a consultation at our Charlotte, NC, practice, we will be happy to provide you with a cost estimate for your treatment and sedation dentistry. Drs. Pinnix and Betancourt will always give you fair and transparent information about pricing and help you find options that work with your budget. Schedule your appointment online, or by calling:

(704) 543-1102
"Reassuring and Wonderful..."
I have been going to Advanced Dentistry of Blakeney for over 7 years and have always received the best care and professional advice there. They are an amazing and super professional team of dentists and staff. They discuss every procedure in detail and provide different options where appropriate. Every appointment is professionally handled and pain free. Would never consider going anywhere else. By far the best dental office that I have ever been to.
View on Google
I recently moved to the area and brought my fear of dentistry with me. I asked around for recommendations of a dentist Who would work with fearful patients because I knew I needed work after avoiding the dentist for years. After receiving several tecommendations for Dr Bettencourt I scheduled my consultation. My total experience from that time forward was nothing but reassuring and wonderful. Dr Bettencourt and his staff eased my fears and provided the guidance and tools I needed to get through 2 root canals with crowns, an extraction and deep gum cleaning. They were all great and I would highly recommend them to anyone that is searching for a dental practice.
View on Google
FAQs

How do I prepare for treatment with sedation dentistry?
With most methods, you will not need to prepare in any special way before your treatment. If you are using an oral conscious sedative then you will simply need to pick up the medication from the pharmacy. However, if you select IV sedation, we will provide you with a list of pre-op instructions. Do not eat or drink anything but water for six hours leading up to your appointment and avoid certain medications that can react to the anesthetic.
How long will it take?
Depending on the condition of your teeth, your sedation may last from two to six hours. We only focus on you during your visit, so there will be nothing to interrupt or interfere with your treatment, which is why we can usually treat even the most serious cases in just one visit.
How do I get started?
Our friendly staff is waiting to hear from you. First, we need to gather some information regarding your health. Then we'll discuss your specific needs and desires. Once you've talked with the dental professionals at our Charlotte practice, you can decide if sedation is right for you.