Full Mouth Reconstruction
No smile is hopeless. What you need is a plan.
At Advanced Dentistry of Blakeney in Charlotte, NC, our full mouth reconstruction plans start with the end in mind: a beautiful smile.
Our advanced Digital Smile Design technology allows you to preview and modify your smile for the ultimate customization.
Change Your Life
With Full Mouth Reconstruction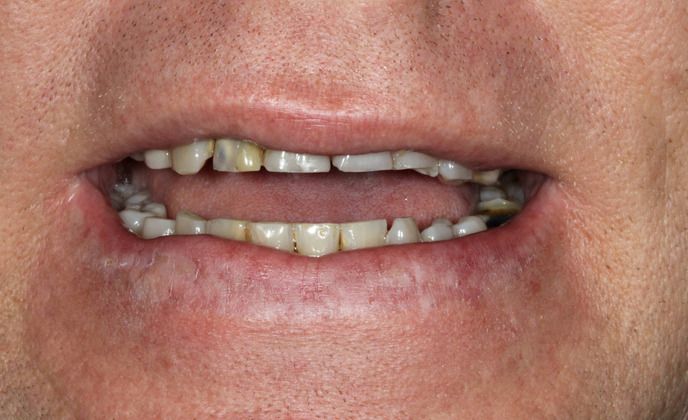 Before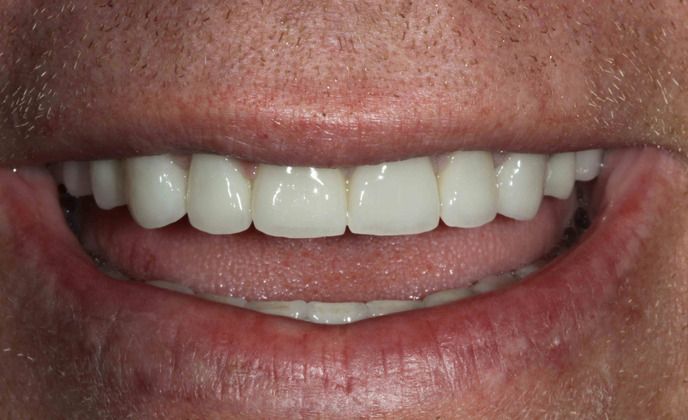 After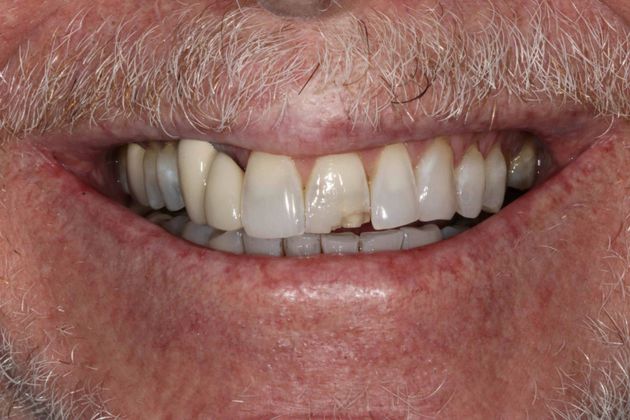 Before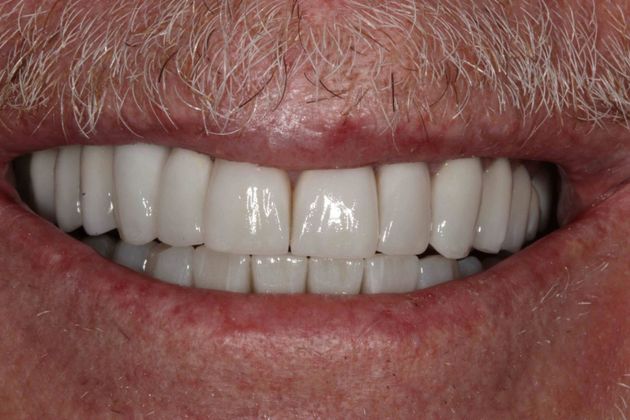 After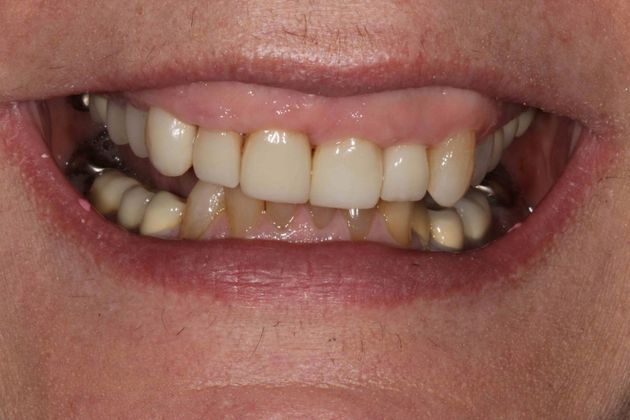 Before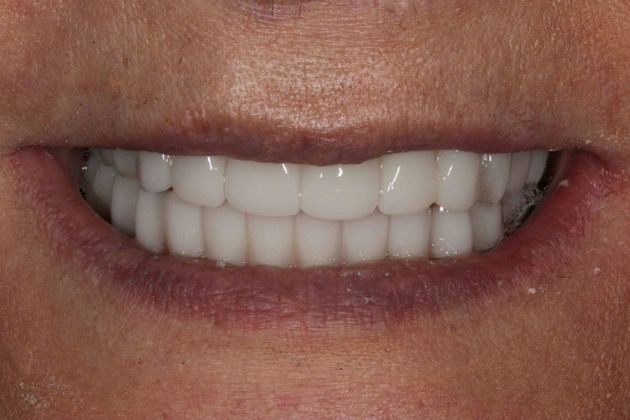 After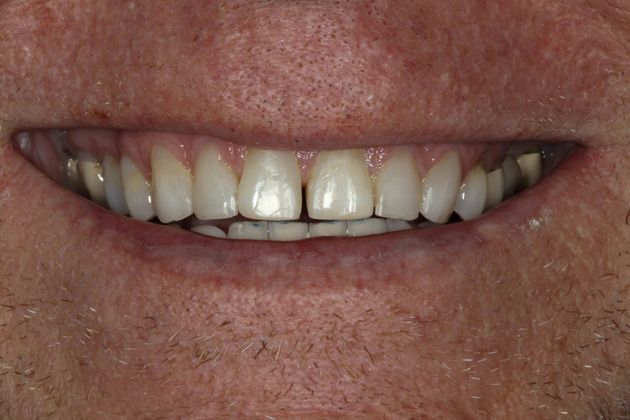 Before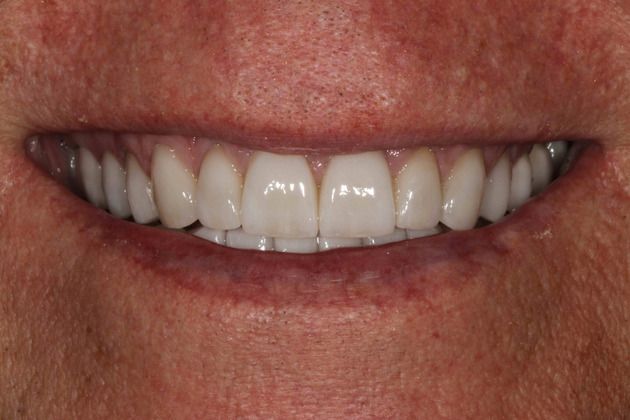 After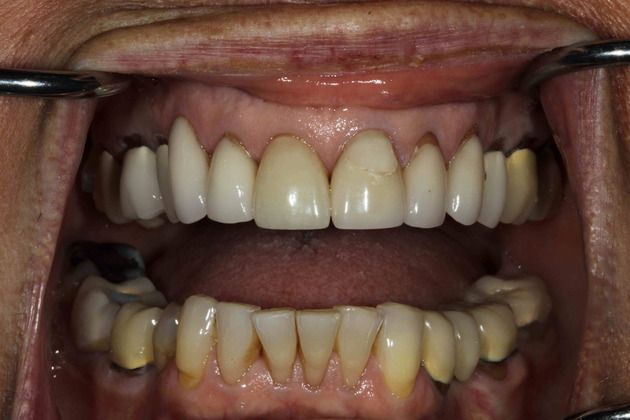 Before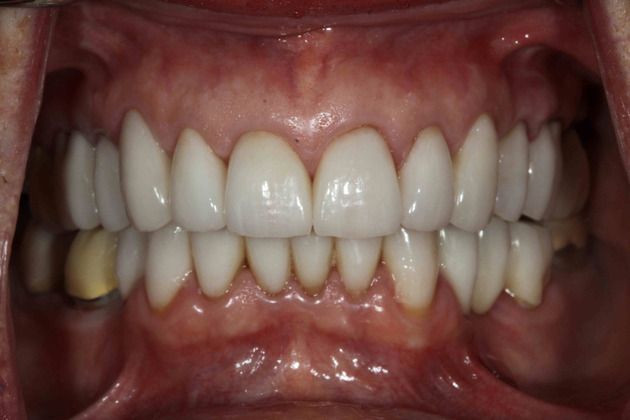 After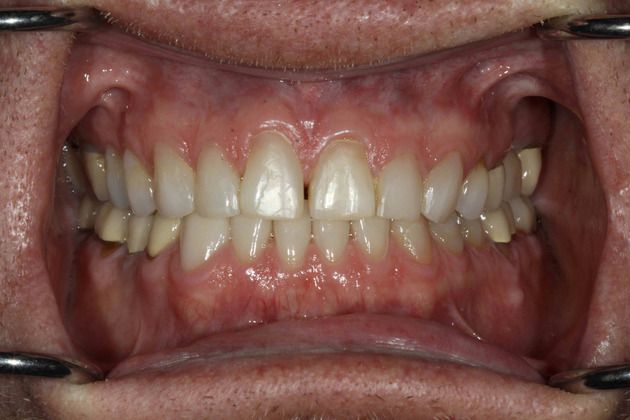 Before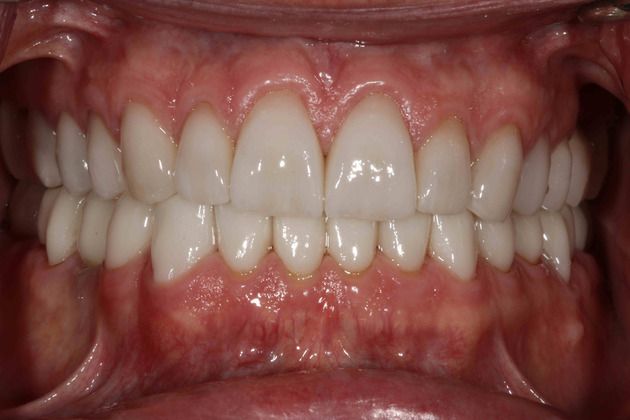 After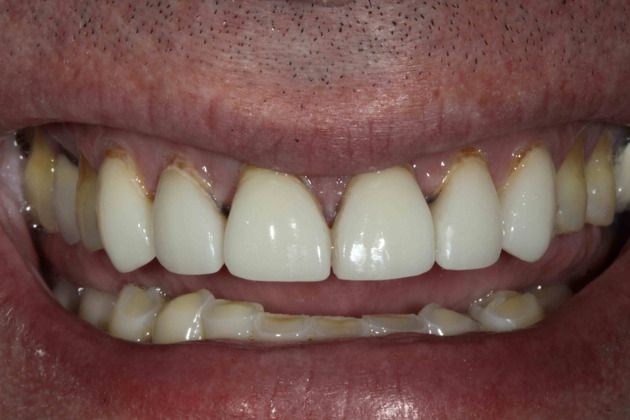 Before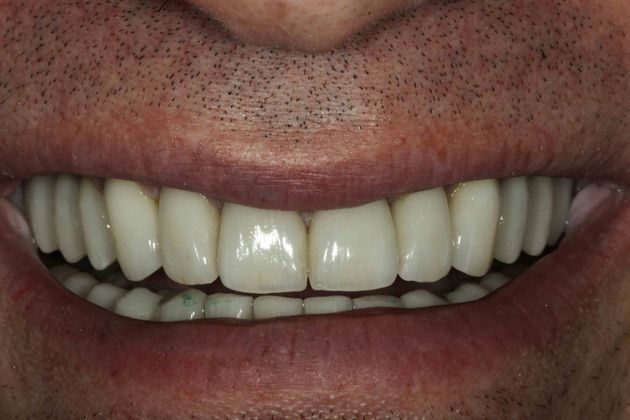 After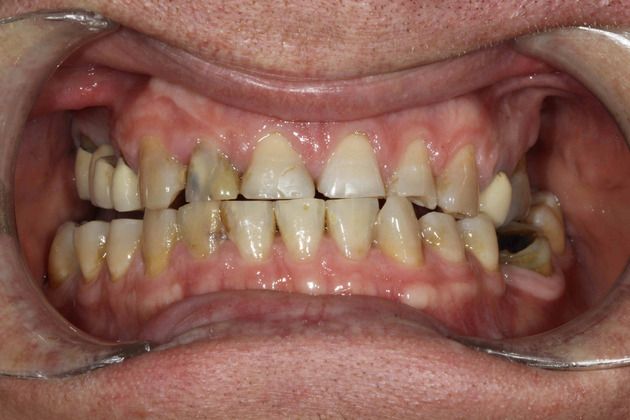 Before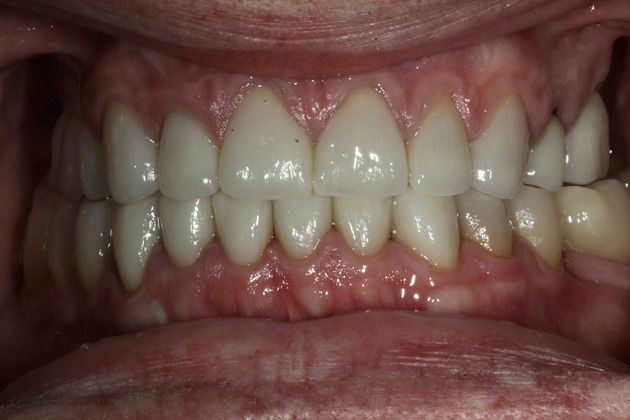 After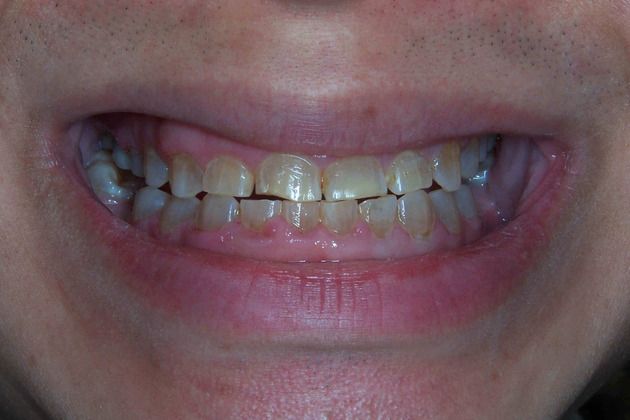 Before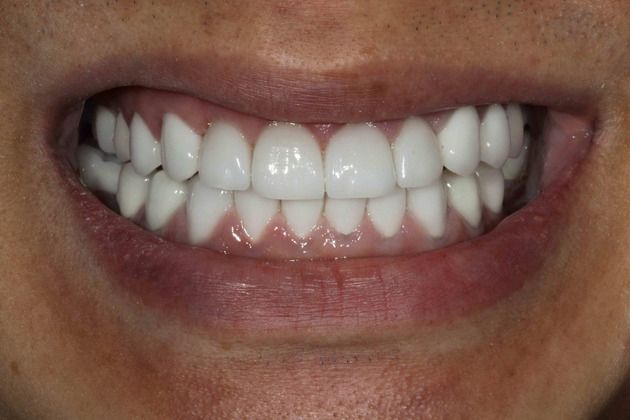 After
Trauma and ongoing dental conditions can quickly overwhelm patients. If you have struggled with failing teeth or are tired of dental work that fails again and again, it's time to consider full mouth reconstruction. View our gallery of restored smiles to see what's possible.
See Your Results
before Starting Treatment
Do you want to see what your restored smile looks like before starting treatment? Advanced Dentistry of Blakeney uses advanced Digital Smile Design technology that lets you do just that.
Our revolutionary system allows us to create three-dimensional images so that Dr. Pinnix and Dr. Betancourt can assess the results before recommending treatment.
Our patients also love that we can print a physical model of their new smile that they can try on.
What Does a Full Mouth Reconstruction Cost?
Full mouth reconstruction is a highly individualized treatment plan. Some people may need crowns to repair teeth, while others may need bone grafting to strengthen their jaw so they can qualify for dental implants. Still others may need dentures.
With such a wide variety of treatments, costs vary widely from case to case.
To get a firm quote on what treatment to restore your mouth would cost, we recommend requesting a consultation with either Drs. Pinnix or Betancourt at Advanced Dentistry of Blakeney in Charlotte. You can leave us a message online or call. We're happy to answer questions or schedule a consultation.
Serving Charlotte, Ballantyne, Gastonia, NC,
and Surrounding Communities
We work closely with you to stay within your budget. We're happy to contact your insurance company to determine your benefits and can explain financing options available through CareCredit®, Citi® Health, and the Wells Fargo Health Advantage® card.
"Spent a Long Time Getting to Know Me"
Excellent experience. The staff and doctors treat you like a person and not a number. My dentist spent a long time getting to know me before doing the dental work. Very satisfied with the results.
View More Google Reviews
Awesome first appointment! It was the best experience having a filling that I've ever had. Everyone was so nice and listened to my concerns and needs. I will most definitely return for follow-up care. Highly recommend!
View More Google Reviews
We Begin with the
End in Mind
A thorough consultation is the important first step we take to determine the appropriate full mouth reconstruction plan for each patient. When you come to our practice you can expect an in-depth exam that includes a:
Dental checkup
Periodontal assessment
TMJ evaluation
Bite analysis
After a thorough analysis of your mouth, our dentists will then develop a customized treatment plan. Drs. Pinnix or Betancourt will then go over the plan in great detail with you so that you understand the finer points and feel confident that this is the right treatment for you.
"Identifies the Root Cause of Issues"
Doctor Betancourt is just top notch and the staff are very professional and friendly. Dr Betancourt takes his time to understand your dental issues and identify root cause of issues to make sure the patient gets the appropriate treatment. I've suffered from dental issues all my life and ever since I started going to advanced dentistry, my overall health of my teeth has significantly improved and I'm doing much better. I highly recommend Advanced Dentistry of Blackeney for all your dental needs.
View More Google Reviews
Suzanne Outten is writing this review; I saw Dr Pinnix for mouth, jaw and gum pain about a year ago; he immediately diagnosed the discomfort as a bite issue; first he recommended a night guard for my clenching and grinding, which has helped tremendously - can't sleep without it. He then adjusted my teeth and crowns to help with the bite and relieve the pain - which it did! It took a few visits but each time I felt more relief. He and all of the assistants have been wonderful; listen to my issues and give me assurance that it can all be fixed!!
View More Google Reviews
A Versatile Solution for Your Dental Problems
Our Full Mouth Reconstruction Services
Our dentists' advanced training allows us to provide the wide variety of services needed for full mouth reconstruction. Among our most popular procedures are:
Dentures
If you are missing all or most of the teeth in your mouth, Advanced Dentistry of Blakeney can restore your smile with high-quality, natural-looking dentures. We use state-of-the-art technology that gives our dentures a remarkably lifelike fit. Patients looking for dentures that will never slip can consider our traditional implant-supported dentures or, if they lack bone density, our All-on-4® implant dentures that require less bone density.
Dental Implants
Dental implants, paired with restorations, are the closest thing to having your natural teeth back. The implant, which is a small post inserted into the jaw, acts like a tooth root and can support a variety of restorations, from a single-tooth crown on up to a denture. Our dentists have the specialized training required for the successful placement and restoration of implants and use advanced technology to optimize results.
Additional Restoration Services
Bone Grafts & Sinus Lifts
Bruxism Treatment
Cavity Detection and Treatment
Ridge Augmentation
Teeth in a Day

Serving Charlotte, Ballantyne, Gastonia, NC, and Surrounding Communities
Let Cosmetic Dentistry
Amplify Your Results
Full mouth reconstruction typically deals with restoring or replacing teeth. However, many patients add on cosmetic dentistry treatments, such as veneers and teeth whitening, to amplify their results.