HALT RECESSION WITH A GUM GRAFTING PROCEDURE
Periodontal disease has been shown to have broad-ranging effects on a patient's oral and overall health. One of the side effects of periodontitis is gum recession, a condition in which the gum tissue pulls away from the teeth. Patients who are suffering from recession can benefit from a gum grafting procedure at our Charlotte, NC, practice. This treatment restores missing gum tissue and provides a strong foundation for your smile. Drs. John M. Pinnix IV and Dr. George A. Betancourt at Advanced Dentistry of Blakeney have years of experience managing and treating gum disease and recession. When you choose our practice, rest assured you are receiving the highest level of care possible.
What Causes Gingival Recession?
Periodontal disease is the leading cause of gum recession. When bacteria breed beneath the gum line, the resulting infection causes the tissue to pull away, leaving the tooth roots exposed and vulnerable to decay and damage.
Gum grafting can cover exposed roots and stop further recession from occurring.
Although gum disease is the primary cause of recession, patients can develop the condition for other reasons, as well. Other contributing factors include:
Aggressive brushing or improper hygiene techniques
Bruxism (teeth grinding)
Misalignment
Oral piercings
Extended orthodontic treatment
Genetically thin gums
No matter what the reason for recession, a gum grafting procedure can address the issue and give you the best chance for long-term success. During a consultation at our practice, we can help to determine if this treatment is right for you.
Benefits of Gum Grafting
Individuals who undergo a gum grafting procedure can experience several health and aesthetic benefits. For example, this treatment can:
Halt recession: Left untreated, recession can progress rapidly, especially if the condition is due to periodontal disease. Gum grafting can cover exposed roots and stop further recession from occurring.
Reduce tooth sensitivity: When tooth roots are exposed, dental sensitivity is often heightened. A gum graft covers these problematic areas, offering a permanent solution to the issue.
Enhance the aesthetics of your smile: By nature, the roots of the teeth are yellow in color. When recession occurs, it can cause your smile to appear discolored and make you look "long in the tooth." Gum grafting effectively conceals the roots and brings more balance to your smile.
What to Expect during the Treatment Process
Before undergoing a gum grafting procedure, your doctor will administer local anesthesia for your comfort. At Advanced Dentistry of Blakeney, we also offer sedation options, including nitrous oxide, oral conscious sedation, and IV sedation.
Once you are comfortable, your doctor will make an incision in the gums around the affected tooth, creating a pocket. Next, a small piece of tissue will be removed from the roof of the mouth and sutured into place in the area of recession. In some cases, donor tissue or a synthetic membrane will be used instead. As a result, the exposed roots are covered, and the tissue supporting the tooth is strengthened.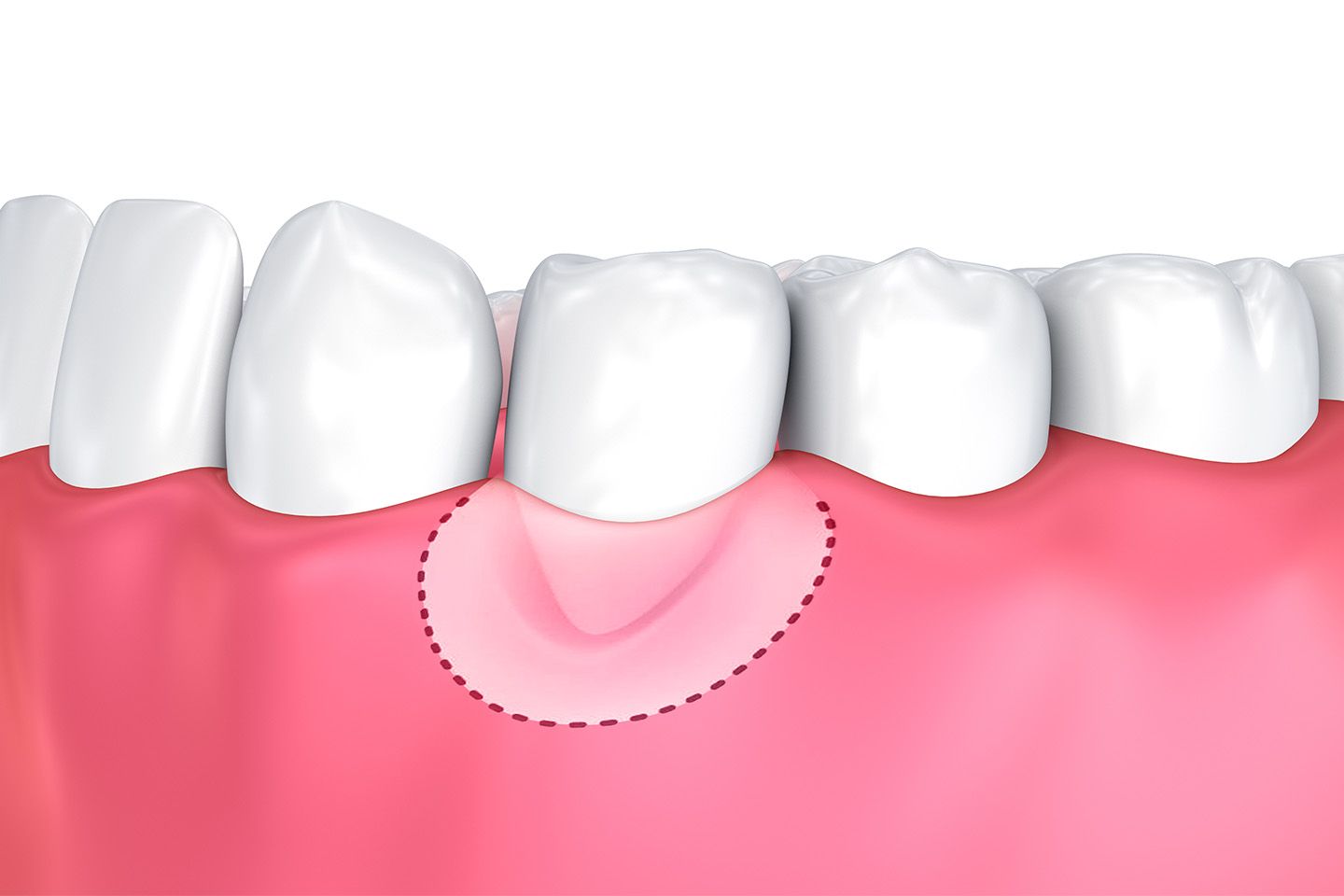 Maintaining Your Oral Health after a Gingival Graft
Gum grafting can offer a lifetime of benefits. However, to keep recession from reoccurring, we recommend that patients:
Attend regular dental visits
Practice good oral hygiene
Eat a well-balanced diet
Avoid tobacco products
Following these few simple guidelines can keep your oral health in check.
Restore Your Comfort and Health
If you are experiencing symptoms of gum recession, a gum grafting procedure at our practice could be the solution for you. Call us at (704) 543-1102 or contact us online anytime. The team at Advanced Dentistry of Blakeney can help you achieve and maintain the smile you have always wanted.