DENTAL BONDING: ACHIEVE A SEAMLESS SMILE
Dental bonding at our Charlotte, NC-area practice involves using a tooth-colored resin to refine the shape and appearance of your teeth. This quick, virtually painless procedure can provide a dramatic transformation of your smile. Dr. George Betancourt or Dr. John Pinnix will color-match the resin to the shade of your teeth, and carefully shape and polish the composite material to create a natural-looking effect. If you are interested in learning more about the benefits of dental bonding, contact our office. During your consultation, your doctor will explain how the procedure works and how it can be customized to fit your aesthetic goals.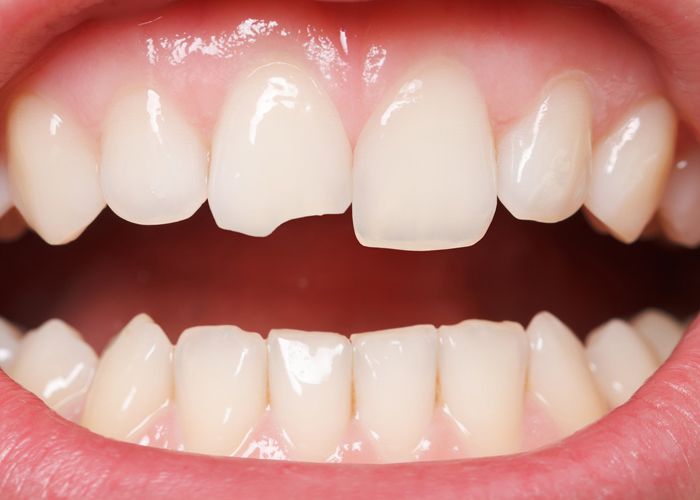 Candidates for Dental Bonding
Dental bonding can be an effective treatment to repair decayed, chipped, fractured, or discolored teeth. It can be used to make teeth appear longer, more uniform, or to reduce the appearance of large gaps within your smile. The material used for bonding is the same resin that is used for composite tooth-colored fillings. During your consultation, your doctor will thoroughly examine your teeth to determine if bonding is the right cosmetic procedure for you.
The Procedure
Your doctor will use a guide to determine which shade of resin best matches the color of your teeth, ultimately providing a custom result. Your doctor will then prepare the tooth by etching it lightly to create texture, which helps the material adhere. A conditioning liquid is then applied to the tooth, followed by the composite resin. Your doctor will carefully mold and smooth the material until the desired shape is achieved. An ultraviolet light then hardens the material into place. Finally, your doctor will trim, shape, and polish the material until it precisely matches the surrounding teeth. The procedure takes about 30 to 60 minutes per tooth. Anesthesia is usually not required unless your doctor is using dental bonding to treat a decayed tooth.
In order to achieve the best result, it is important that you follow your doctor's post-procedure instructions. For the first 48 hours following your procedure, you will have to avoid food, drinks, and habits that are likely to stain your teeth. These include coffee, tea, red wine, and tobacco use. It is important to remain diligent about avoiding or restricting exposure to these substances even after the first 48 hours in order to prevent discoloration.
Benefits
Bonding is a non-invasive that provides an immense cosmetic enhancement. The procedure is highly customized so you can achieve a dramatically improved smile, while still appearing natural. Compared to other procedures, including the placement of veneers or crowns, dental bonding requires less removal of tooth enamel. It is also considerably less expensive than the cost of veneers.
Learn More
If you are interested in learning more about dental bonding, contact us today. During your consultation, your doctor will discuss the costs and benefits of dental bonding with you. If you and your doctor decide that dental bonding is the right cosmetic procedure for you, we will guide you through every step of the process, from the procedure itself to the continued maintenance of your beautifully refined smile.