Dental Crowns
Damaged, decayed, or missing teeth can cause discomfort and make normal functions such as chewing and speaking more difficult.
At our Charlotte, NC, practice, we offer custom dental crowns to restore the form and function of your smile.
What makes dental crowns such a trusted option?
Crowns Offer
Functional and Cosmetic Benefits
Improved Oral Health
Crowns can restore dental function to a severely damaged tooth, allowing you to chew and speak properly once again.
Restored Balance
If you have a worn or unusually shaped tooth, a crown can restore the natural balance of your bite, reducing your risk of TMJ disorder and other dental issues triggered by misalignment.
Enhanced Self-Confidence
A crown can enhance your appearance and might be recommended during a smile makeover. After treatment, your smile may look brighter, healthier, and years younger.
Ready to Rebuild
Your Smile?
Not Sure If Crowns
Can Meet Your Dental Needs?
Crowns can address a wide range of cosmetic and health concerns, including root canal infections. For qualifying patients, our doctors can even use a crown to restore a dental implant or support a dental bridge to treat tooth loss. The best way to find out if a crown can help you is to schedule a consultation with our dental team.
Drs.
John M. Pinnix
or
George A. Betancourt
will thoroughly evaluate your needs and your oral health to determine if a crown is right for you. There are two primary candidacy factors:
Sufficient Dental Tissue
In order to receive a traditional crown, the tooth must be able to provide the necessary support. If a tooth is too compromised to support a crown, extraction may be necessary. In this case, we can discuss replacing the tooth with a crown supported by a dental implant.
Good Oral Health
Like your teeth, crowns need a healthy foundation. Any issues such as decay or gum disease must be resolved before providing your dental crown.
Get the Care You Need
When You Need It
"I've been going here for a number of years. The staff are great. I like that they have two dentists, so when you have a problem (like a tooth cracking), they have the flexibility to get you in quickly."
Melonie Brown
Traditional Dental Crowns
Can Be Placed in One Day
After treatment, your smile may look brighter, healthier, and years younger.
Lifelike Results
in Just One Day
In many cases, we are able to place a permanent crown over the damaged tooth or dental implant in a single appointment. Because our office is equipped with its own CEREC machine, we are able to fabricate CEREC same-day crowns in one office visit. This eliminates the need for a temporary crown, expediting your treatment and reducing your treatment costs.
Can You
Tell the Difference?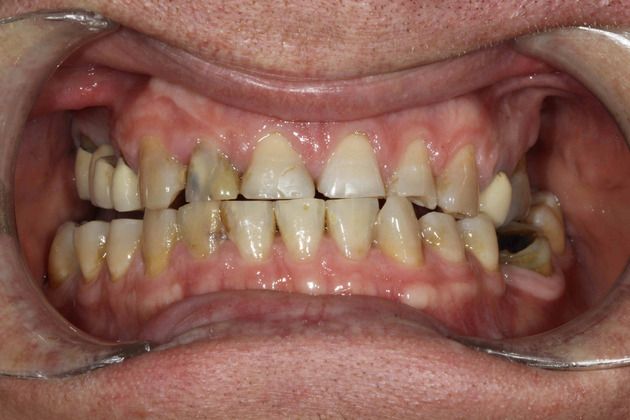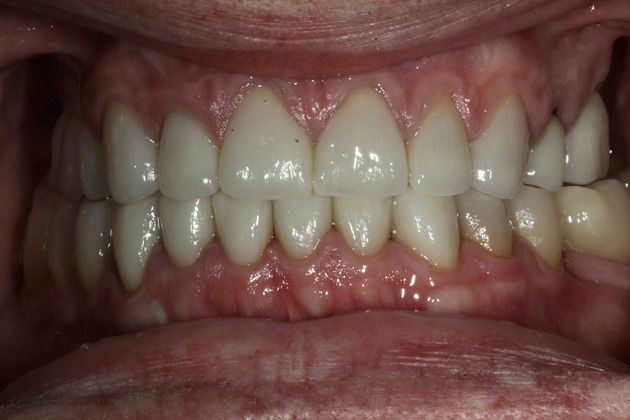 These crowns are virtually indistinguishable from natural teeth.
Making Your Crowns
Last for Many Years
Although dental crowns are built to last, they are not indestructible. Taking proper care of your crowns can provide many years of benefits:
Watch what you eat. Avoid using your crown to chew especially hard or sticky foods that could dislodge or damage your crown.
Change your flossing technique. Brush your crowns like you would your natural teeth, but when you floss near the crown, pull the thread from front to back rather than moving it up and down within the gap. This will help you avoid having the thread catch beneath the crown and causing it to become loose.
Attend regular check-ups. During these visits to our Charlotte, NC, office, your dentist can evaluate the integrity of your crowns and make adjustments if necessary.
Patients Love
Our Team & Technology
"Dr Betancourt and his team are great! Love the fact that they can 3D print a crown out as you wait, so no need for a temporary and a second appt. my husband decided to give them a try after listening to me say how much I liked Dr Betancourt and After his first appt he told me he was so glad he went. Just a great overall experience!"

Gayle R.
The Process for Receiving an Implant-Supported Crown
Replacing Teeth with Crowns Provides
a Unique Set of Benefits
Protect Healthy Teeth
Because bridges fit on top of the adjacent teeth, your dentist would need to remove a considerable amount of dental tissue to place the restoration. In contrast, these crowns do not require altering healthy teeth.
A More Durable Option
This solution is typically more durable than even the most carefully created bridges. In fact, with appropriate maintenance, they can last the rest of your life.
Maintain Jaw Health
This solution promotes bone regeneration, sending signals to your jaw to trigger new tissue growth. Consequently, you will have a much lower risk for additional tooth loss.
We Are Proud to Serve
Our Patients and Their Families
"Our entire family goes to Advanced Dentistry and we are very please with the Dentists, medical and administrative staff. We have had a wide variety of services provided from basic cleaning & checkups to crowns and braces. We have always been pleased with the care and service we are provided. I would highly recommend to anyone to go to Advanced Dentistry of Blakeney."
Thomas Weller