We know it's not always obvious what is a dental emergency. That's OK. Just call and we can sort it out. It's why we're here.
The emergency dentists at Advanced Dentistry of Blakeney in Charlotte, NC, have the expertise to assess your needs and handle emergencies.
We'll walk you through the next steps so you get the dental care you need and avoid complications.
If you are experiencing a dental emergency, our dentists at Advanced Dentistry of Blakeney in Charlotte, NC, will find time so that you can be treated quickly and work to ensure the issue does not compromise your health. A member of our dentistry team can advise you over the phone and make arrangements for emergency dental care.
See What an Emergency Dentist Can Do for You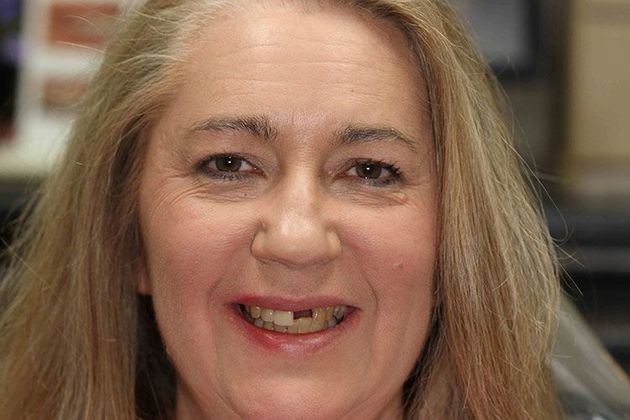 "They really are stellar."
Glowing Reviews From Our Patients
The entire staff here at Advanced Dentistry of Blakeney by far provides the best dental service around….anywhere! Dr. George Betancourt is the only dentist I know (and I have tried others after moving out of town but came back to him) who truly cares about his patients and is not on a mission to just make money. He does what is best for you and when he does have to provide a service, is gentle, kind and skilled beyond expectations! Do yourself a favor, if you are unhappy with your current family dental situation, these professionals will change your minds for the best. This staff is a blessing to know and be able to utilize!
View on Google
I think it's often easy to write a great review of a service or business you use once. Perhaps you were on vacation or receiving something as a gift- that review sounds like it would likely be a good one. I visit ADB 2-3 times per year. Because my teeth and oral care over a lifetime were that bad. Not that everyone would need that frequency, it just works for me. The folks here go well beyond exceeding any and all expectations every single visit. All of this to say that over the course of getting close to 10 years, I have never seen a crack in the enamel ;) that helps these folks shine bright. They really are stellar at what they offer and what they do.
View on Google
Call Our Emergency Dentists
for Dental Care
The emergency dentists at Advanced Dentistry of Blakeney in Charlotte, NC, are two of Charlotte's elite dentists and experts in general comprehensive dentistry. The practice, founded in 2005, features the most current technologies. Our state-of-the-art instruments not only enhance our diagnostic ability but can also make your dental care more comfortable and recovery faster.
Dr. Pinnix is a Fellow of the Academy of General Dentistry (AGD) and is the only dentist in Charlotte, NC, who is an Accreditation Candidate with the American Academy of Cosmetic Dentistry. Dr. Betancourt is a Fellow in the International Congress of Oral Implantologists and has a special focus on complex dental rehabilitation. Our dentists have also been named Top Dentist by Charlotte Magazine.
Contact us if you have any questions about our services or request a consultation. To reach us for emergency dental services, call:
Schedule a Virtual Consultation
Do you want a virtual consultation to determine if you have a dental emergency? We can schedule one so that you can speak directly with a dentist from the comfort of your home. Whether you live in Charlotte, Ballantyne, or Gastonia, NC, our virtual consultations let you get answers from our emergency dentist and even show him what is concerning you. Call to request a virtual consultation:
What You Can Do In an Emergency
Until You Reach Our Practice
Dislodged Tooth
If an adult tooth is knocked out, find the tooth and pick it by the crown. Try not to touch the root. Carefully rinse the tooth off and attempt to place it back into the socket. This will keep it moist and protected until you make it to our office. If it is too painful to do so, place the tooth in a container filled with saltwater or milk. If treated quickly, our dentist can replant a knocked-out tooth.
Severely Chipped Teeth
If a tooth is cracked, swish gently with a warm saltwater rinse. In addition to soothing the area, the rinse will keep it clean. If any sharp edges irritate the tongue, lips, or cheeks, you can cover the damaged area with a piece of sugarless gum or orthodontic wax, which can be purchased at a local drugstore.
Swelling and Inflammation
Swelling often accompanies a toothache or infection. If this happens, take an over-the-counter anti-inflammatory and apply a cold compress to the external jaw to reduce swelling.
5-Star Reviews
of Our Dental Practice
Dr. Betancourt is not only knowledgeable but his bedside manner is amazing. My daughter recently had four wisdom teeth pulled and an implant put in. His wisdom, training and positive attitude made this surgery a great experience. Advanced Dentistry also has a wonderful staff who greets you with a smile and they all make you feel incredibly welcomed. Let's face it, nobody likes going to the dentist but I promise you, Dr. Betancourt will make it pleasant!
View on Google
Suzanne Outten is writing this review; I saw Dr Pinnix for mouth, jaw and gum pain about a year ago; he immediately diagnosed the discomfort as a bite issue; first he recommended a night guard for my clenching and grinding, which has helped tremendously - can't sleep without it. He then adjusted my teeth and crowns to help with the bite and relieve the pain - which it did! It took a few visits but each time I felt more relief. Very thankful I was referred to this office - has been a huge blessing!!!
View on Google
In many instances, a scary situation may not actually be a dental emergency. Examples include:
Lost filling, crown, or bridge
Minor chips or fractures that do not cause pain
Damaged retainer or night guard
Dull toothaches
Although you should seek treatment promptly for these urgent situations, you can usually wait until
our office
is open to schedule your appointment.