RECOGNIZING A DENTAL EMERGENCY
A knocked out tooth, severe jaw pain, or excessive bleeding can be stressful and scary for any patient. Recognizing the difference between an dental emergency and a non-urgent oral health issue can alleviate fears of the unknown. At Advanced Dentistry of Blakeney in Charlotte, NC, our team provides comprehensive services for families who need care from an emergency dentist. Dr. John M. Pinnix IV and Dr. George A. Betancourt can evaluate your case and prescribe the appropriate treatment so you get relief from your symptoms as quickly as possible.
If you are experiencing persistent bleeding or severe pain, call us immediately at (704) 543-1102 to discuss your condition. If our team is unavailable for any reason, make your way to the nearest emergency room. Seeking care promptly will help alleviate any pain or discomfort.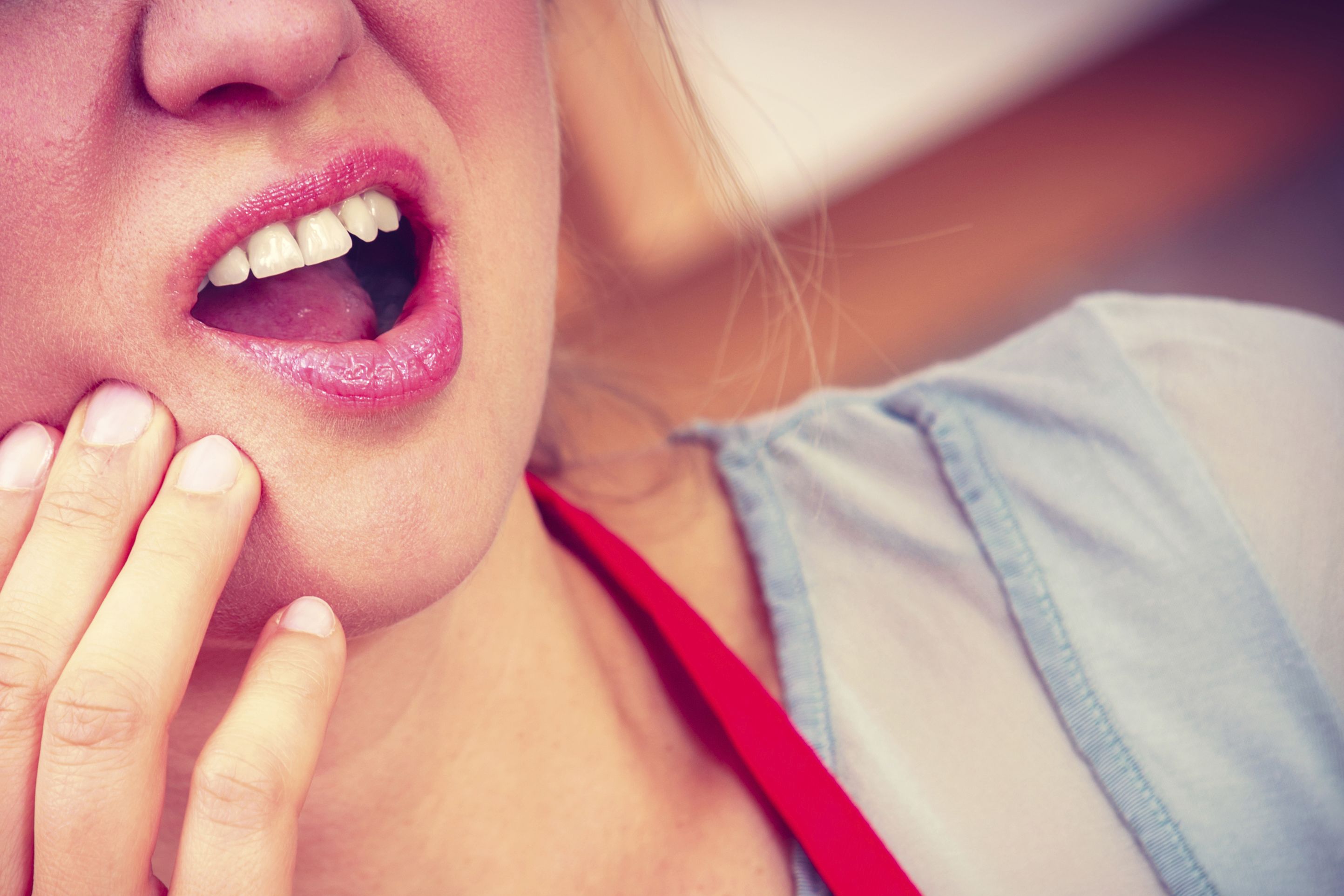 Defining a Dental Emergency
Certain situations are more urgent, while others can wait until normal business hours for treatment. The most common types of dental emergencies include:
Persistent bleeding for more than 24 hours
Loose or knocked out tooth
Cracked tooth
Jaw trauma
Painful toothache
A member of our team can advise you over the phone to determine whether you need immediate assistance.
If you experience a dental emergency, it is important to have the condition assessed as soon as possible. If left untreated, a minor problem could worsen, eventually compromising your oral health.
How to Handle Emergency Scenarios
After contacting our office, there are a few things you can do to preserve your teeth or minimize pain on your way to your appointment. Our recommendations will depend on the specific emergency.
Knocked-Out Tooth
If an adult tooth is partially or fully avulsed – or knocked out – locate the tooth and grasp it by the crown. Try not to touch the root. Carefully rinse the tooth off and attempt to place it back into the socket. This will keep it moist and protected until you make it to our office. If it is too painful to do so, place the tooth in a container filled with saltwater or milk. If treated quickly, a knocked-out tooth can be replanted.
Severely Chipped Teeth
If a tooth is cracked, swish your mouth out gently with a warm saltwater rinse. In addition to soothing the area, the rinse will keep it clean. If there are any sharp edges irritating the tongue, lips, or cheeks, you can cover the damaged area with a piece of sugarless gum or orthodontic wax, which you purchase at a local drugstore.
Swelling and Inflammation
Oftentimes, swelling will accompany a toothache or infection. If this occurs, take an over-the-counter anti-inflammatory and apply a cold compress to the external jaw to reduce swelling.
Non-Urgent Dental Issues
In many instances, a scary situation may not actually be a dental emergency. Examples include:
Minor chips or fractures that do not cause pain
Damaged retainer or night guard
Dull toothaches
Although you should seek treatment promptly for these situations, you can usually wait until our office is open to schedule your appointment.
Do Not Delay if You Have an Emergency
If you are experiencing a dental emergency, it is important to have the condition assessed as soon as possible. If left untreated, a minor problem could worsen and eventually compromise your oral health. Knocked out teeth can only be effectively replaced if they are promptly treated. Scheduling an appointment right away can save you time and money on more complex tooth replacement options such as dental implants.
Call Our Office Today
Whenever you experience a dental emergency, Drs. Pinnix and Betancourt at Advanced Dentistry of Blakeney are available to help. We perform virtually every dental treatment in our office, allowing you to get an accurate diagnosis and corresponding procedure performed on the same day. To schedule a consultation at our practice, contact us online or call us at (704) 543-1102.